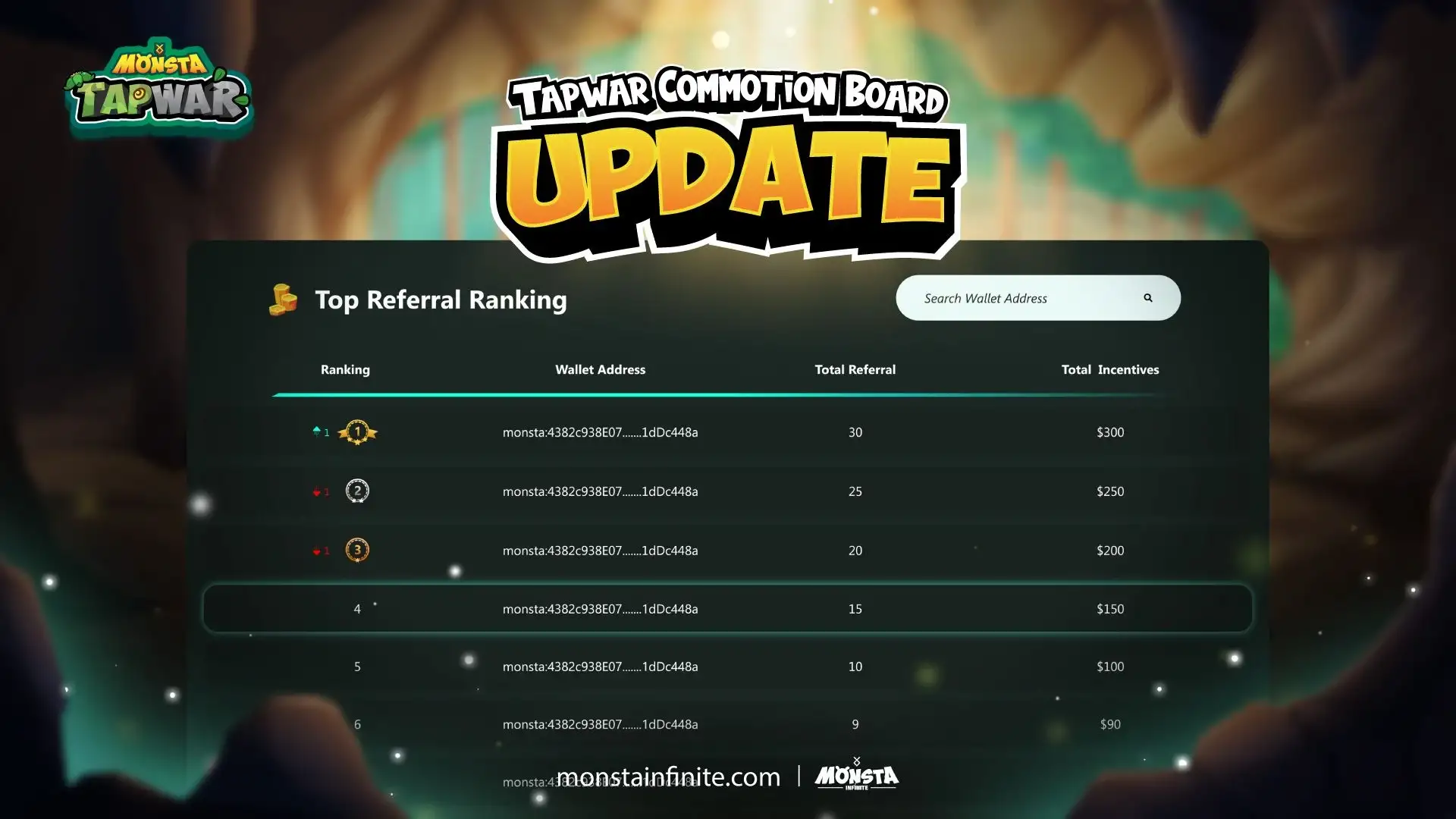 Referring is a source of earning for all users looking to enter Tapwar's Play2Earn ecosystem. Here is 1 way how you can earn from referring. All you need to do is refer new buddies to join you in Tapwar! When both referrer and referred buddy purchases Fortune Crate bundle from any sales, you, the referrer will receive a commission from the sales in BUSD!
Start earning passively from Tapwar! If you are unaware of how the board works, click here
The Commotion Board is where you can check out who's the best Monsta recruiter and the rewards they got just from using their referral code
How to participate in Commotion Board?
To participate in the Commotion Board, you are required to share your referral code to your buddies. and every time your buddies, as referees, purchase a Fortune Crate bundle from any sales, your designated will be displayed at the board and distributed to your preferred BEP-20 Wallet Address!
BUSD reward will be distributed to your preferred BEP-20 wallet address
Click here on how to import your Monsta Wallet Address to MetaMask Wallet
Note
Ensure the Monsta Wallet that you exported the private key is the wallet that you use to purchase Fortune Crate and refer to your buddies.
Ensure that you are connected to BNB Smart Chain via MetaMask before importing the private key from Monsta Wallet.