If your password is incorrect, or you are inputting it incorrectly, you will not be able to log in to your Monsta Wallet using it. Kindly double check that all spelling is correct before moving on to the next step.
If you still cannot log in using your password, all is not lost. As long as you have your Monsta Wallet seed phrase available you can simply create a new password.
To reset your password simply reimport your Monsta Wallet using your 12 word seed phrase, alternatively you can also reinstall your Monsta wallet using your seed phrase, and from there you will be given the option to set your password. Input the password you would like to use and you'll be all set.
If you are already logged in to Monsta Wallet but want to reset to a new password:
Step 1
Click on the circle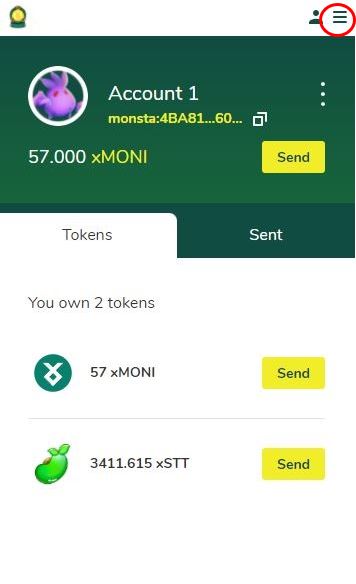 Step 2
Select "Log Out"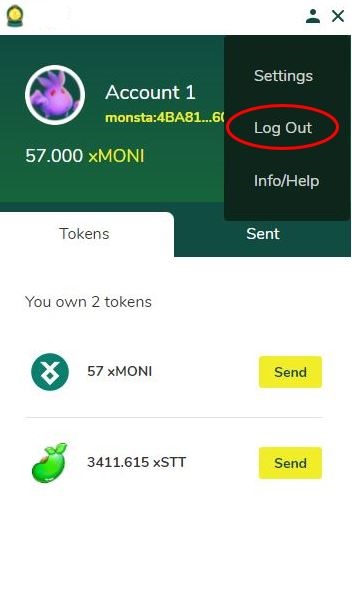 Step 3
If your password can't log you in to your Monsta Wallet, it is possible that you keyed in the wrong password. You can click import using secret recovery phrase if you are unable to correct it, or you forget your password.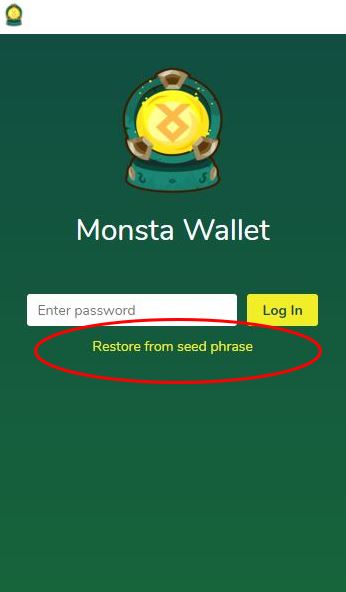 Step 4
Key in any new password that you'd like to change. Always remember to keep your password, seedphrases, and private keys for all your accounts in a safe place. Click on Ok button.