This is your setting. You can adjust your audio preferences here. Your game ID will also be displayed here. You would need the ID for adding friends.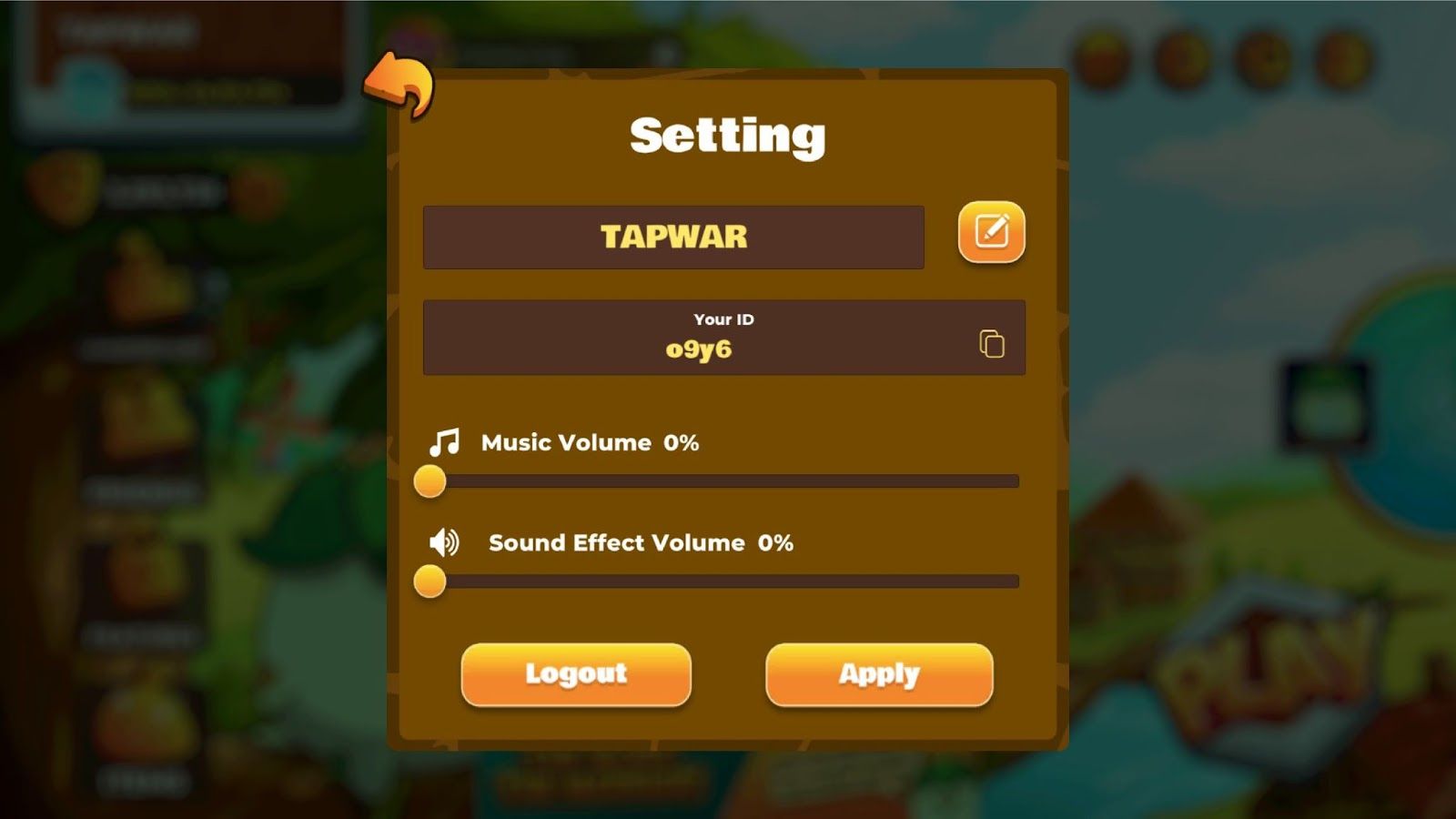 Changing my username
Click the button on the right of the username.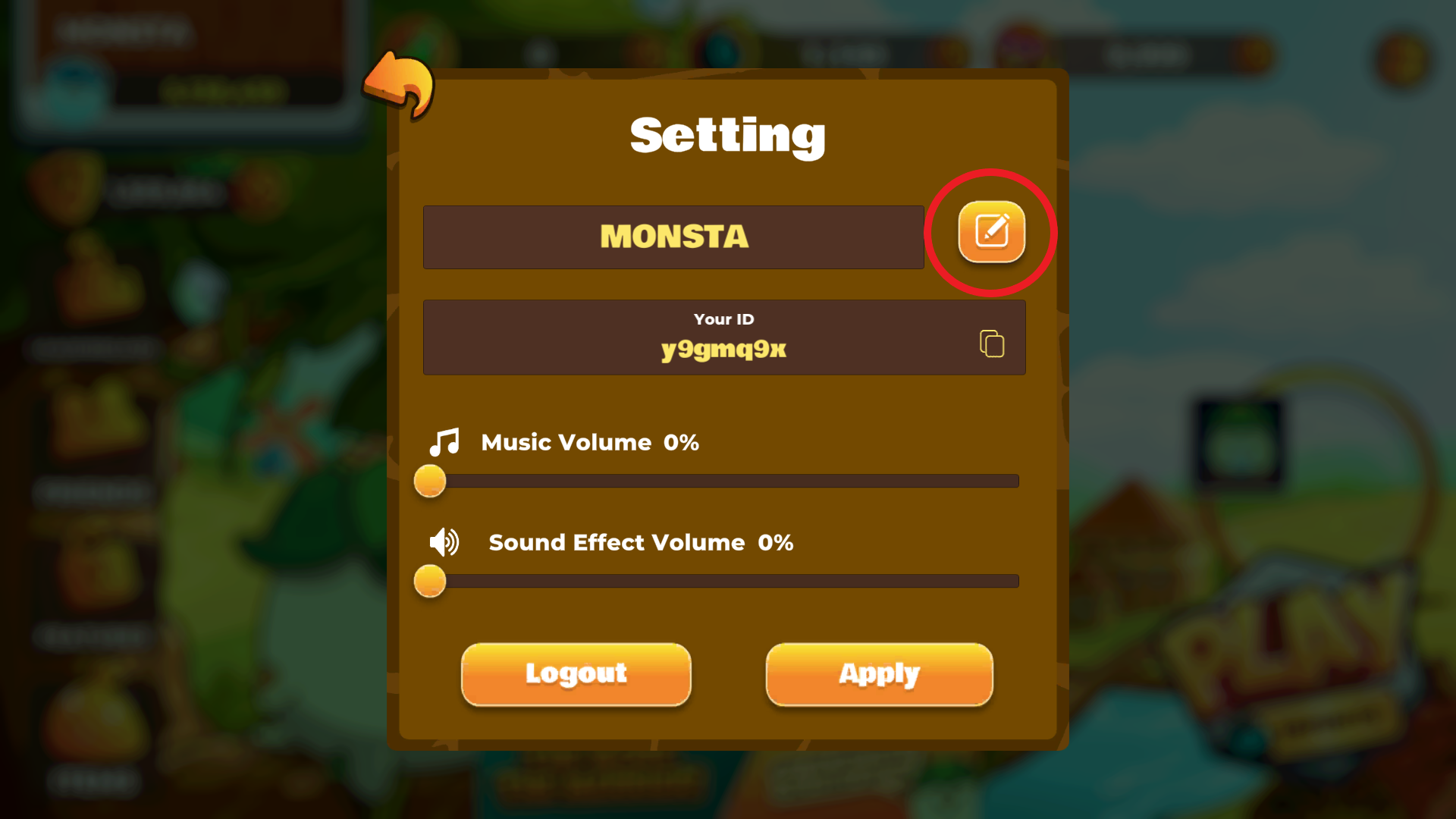 Type in your preferred username and click the button "✓" or "Apply".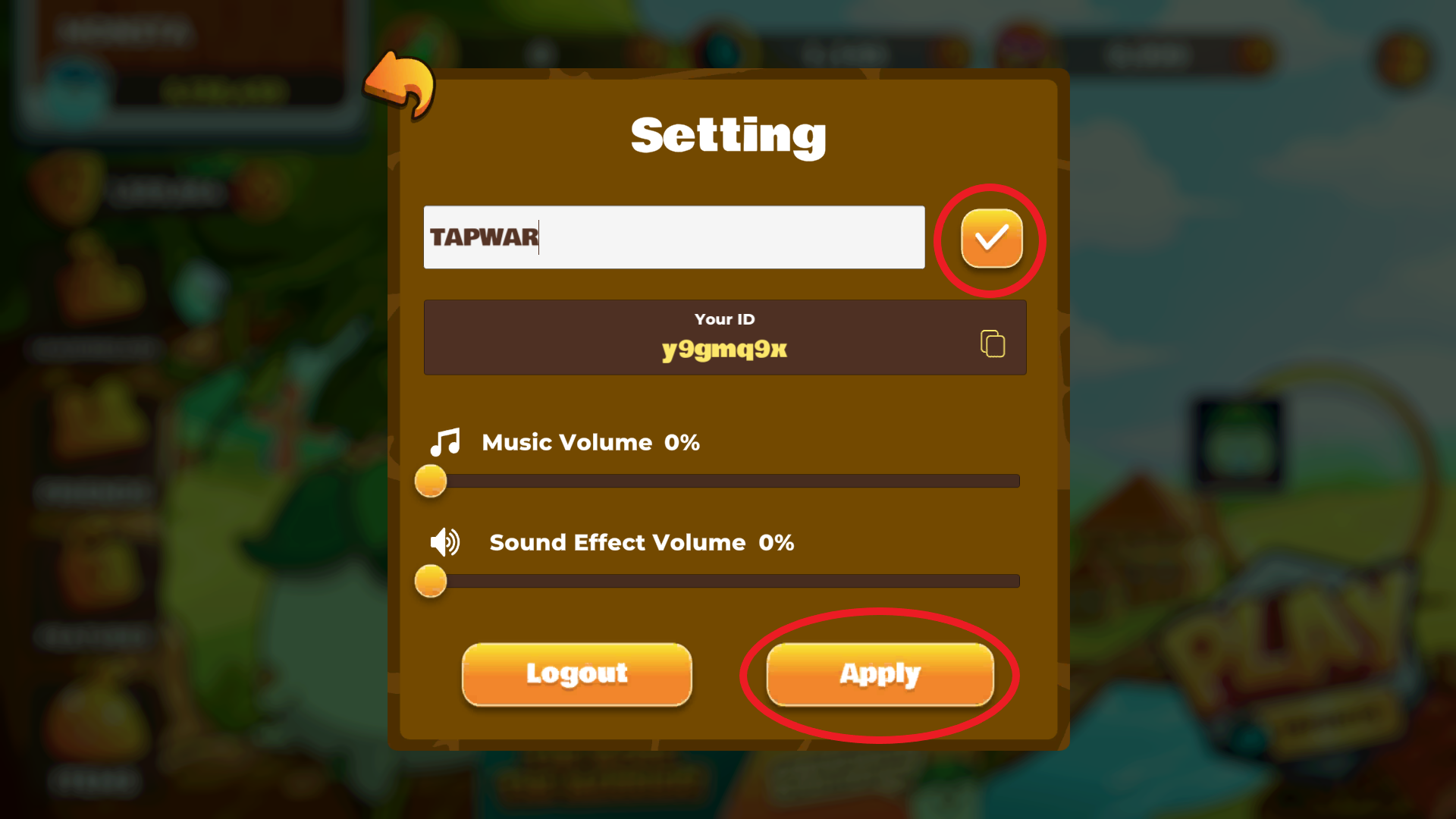 Voila! Your name successfully change.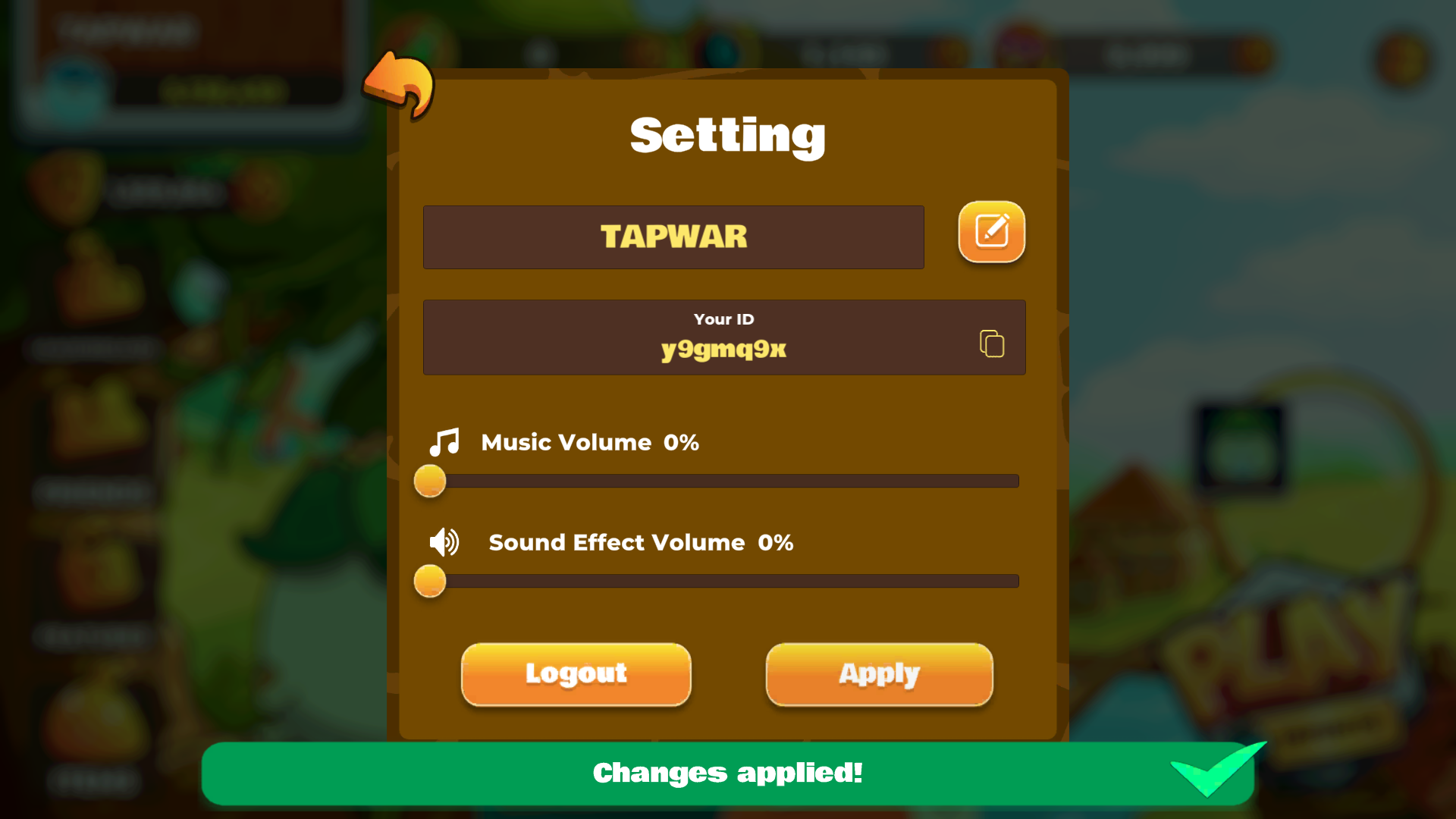 Logging out
To log out of Tapwar, just click on the logout button available here.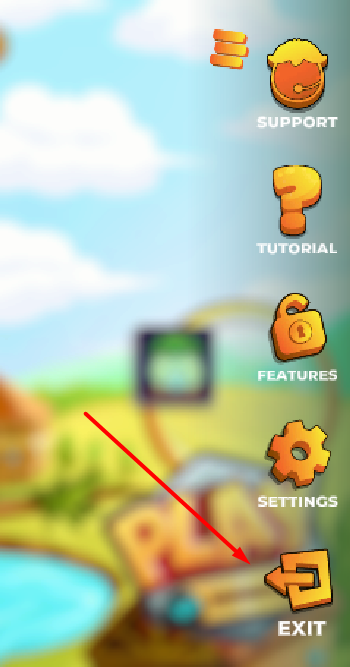 Note: For the IOS version, the Ring/Silent switch on the left side of your iPhone has to be switched on for in-game music and sound effect.