Tapwar Commotion Board just got easier with REFER N EARN All you have to do is to refer Tapwar Referral code to your buddies to purchase a Fortune Crate Monthly Pass.
All you have to do is be the cheerleader to your buddies and refer more.
Here is the link for you to understand more about Fortune Crate's Sale Day and Fortune Crate Monthly Pass: https://help.monstainfinite.com/hc/en-us/articles/11424059470617
For every buddy purchases a Fortune Crate Monthly Pass, you will be awarded with 20% of BUSD that we received.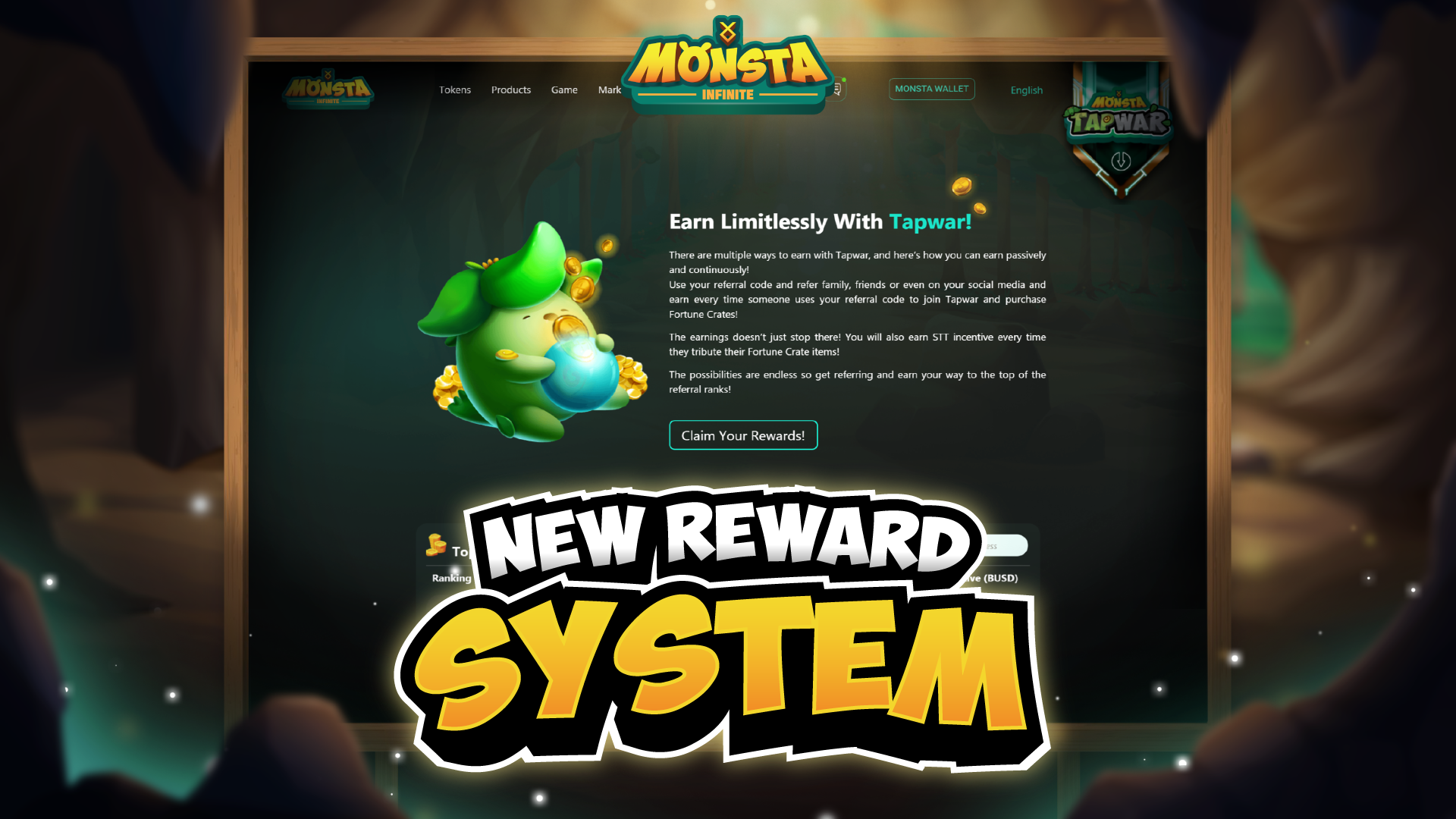 How does it work?
As a referrer, you do not need to purchase any Fortune Crate Bundle or Monthly Pass but your buddies will need to purchase a Fortune Crate Monthly Pass on the sale day and you are on the right track to receive this fabulous reward.
After each sale, Monsta Infinite team will identify how many referees have purchased Fortune Crate Monthly Pass and multiple every of your referees' Monthly Crate Month Pass net BUSD value and 20% of it will be sent directly to you.
Example
20 buddies of Player A purchase Fortune Crate Monthly Pass worth 99 BUSD each on The net BUSD value that Monsta Infinite team is 98 BUSD (deducted gas fee from 3rd party cryptocurrency payment gateway)
Calculation
20 buddies x 98 BUSD = 1960 BUSD
1960 BUSD x 20% = 392 BUSD
Player A is rewarded 392 BUSD and will send directly to your MetaMask Wallet Address.
If you have yet to export Monsta Wallet's private key to MetaMask Wallet, click on this link to https://monstainfinite.medium.com/the-commotion-board-just-got-easier-647a34af4cd6
Note:
Ensure the Monsta Wallet that you exported the private key is the wallet that you use to purchase Fortune Crate and refer to your buddies.
Ensure that you are connected to BNB Smart Chain via MetaMask Wallet before importing the private key from Monsta Wallet.