Note
The most important thing you can do to keep your account secure is to protect your seed phrase and never click on any suspicious links or websites. Here are several ways you can keep your seed phrase safe:
1. Store your seedphrase securely.
Do not keep screenshots or notes of your seed phrase as these are easily accessed by hackers and scammers. Keep your seedphrase written on a piece of paper instead. The same goes for your private key, which can also be used to import your wallet.
2. Never give your seedphrase out to anyone for any reason.
No legitimate mod or admin will ask you for your seedphrase for any reason. Likewise, there are no support services that require your seedphrase in order to assist you. Do not give your seedphrase to anyone online, and always remember that anyone that has access to your seedphrase will have access to
all of your assets and be able to conduct them as such
3. Do not click on any unfamiliar links or websites.
Make sure to only use the official Monsta Infinite webpages. You can get the links from our official discord and telegram. Bookmark all the necessary pages to ensure you only go to the right ones. Do not interact with any links sent to you in dm's from strangers and double check anything before connecting your wallet to it to best secure your assets.
You change Monsta Wallet Password Does Not Prevent Attacker Access to Your Account
An attacker only needs the secret recovery phrase to withdraw funds from your Monsta Wallet. You must keep it safe, never give it to anyone and never enter it on any website.
Once a secret recovery phrase is compromised, it is always compromised! Changing your Monsta Wallet password will not secure the wallet. If the secret recovery phrase is compromised, please make a new Monsta Wallet and move your assets to it as soon as possible.
You can download Monsta Wallet from Google Chrome extension and Firefox Add-ons as per below
Watch our full guide on Monsta Wallet
Create New Monsta Wallet
Step 1
Accept Terms of Use
Note: Ensure that you have read the Terms of Service and Privacy Policy before accepting Terms of Use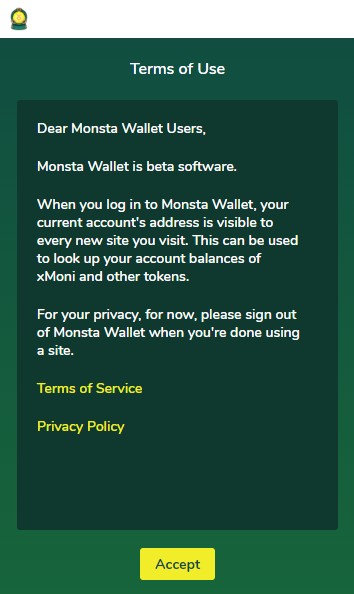 Step 2
Key in your new password and confirm the password by rekey in the password.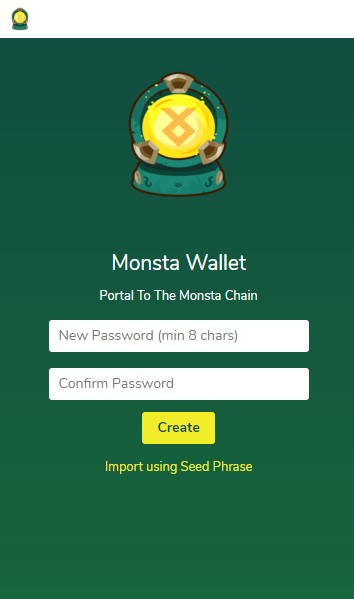 Step 3
Store and save your 12 words seed phrase securely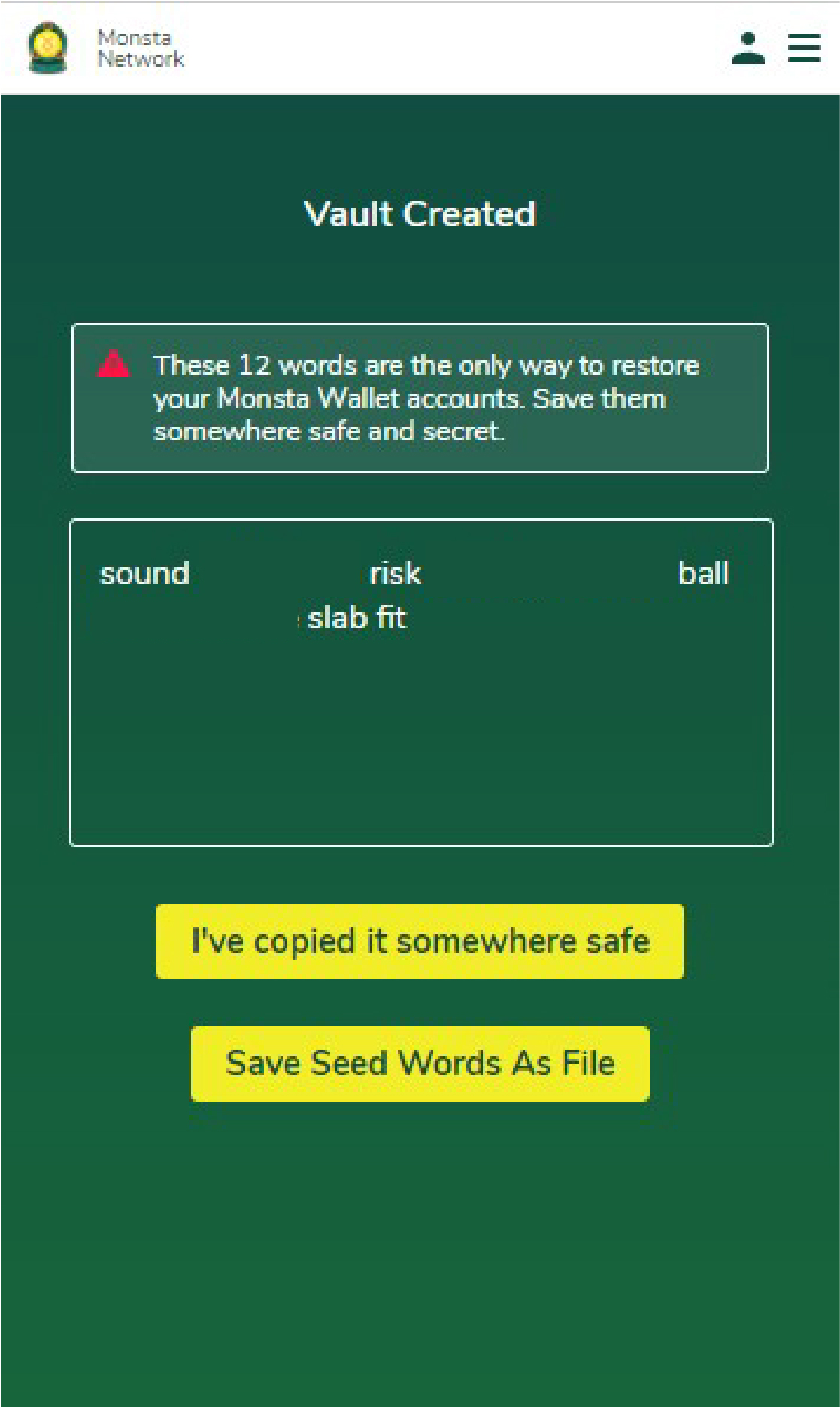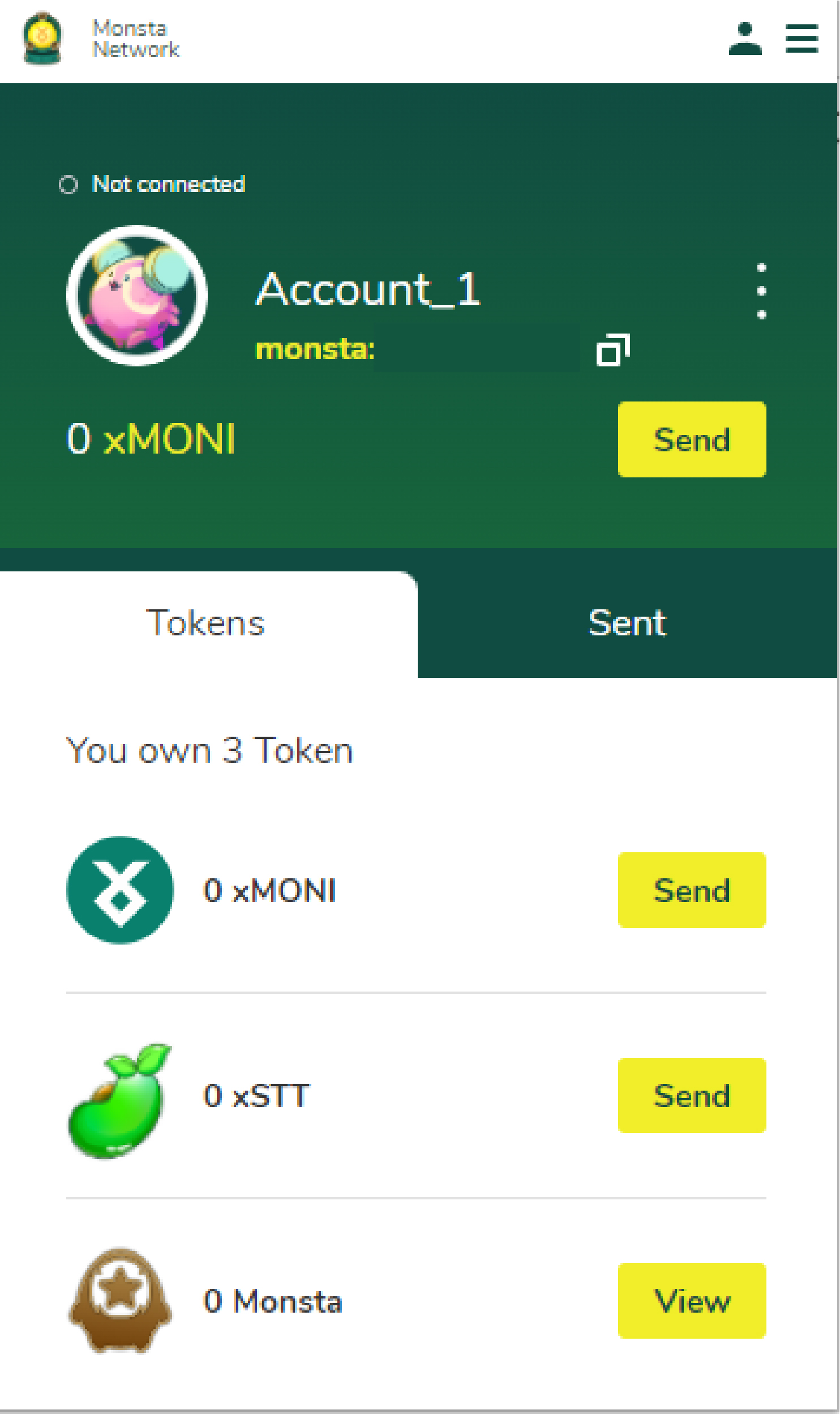 Congratulation! You have created your new Monsta Wallet and ready to use.
Import your Monsta Wallet
Step 1
Accept Terms of Use
Note: Ensure that you have read the Terms of Service and Privacy Policy before accepting Terms of Use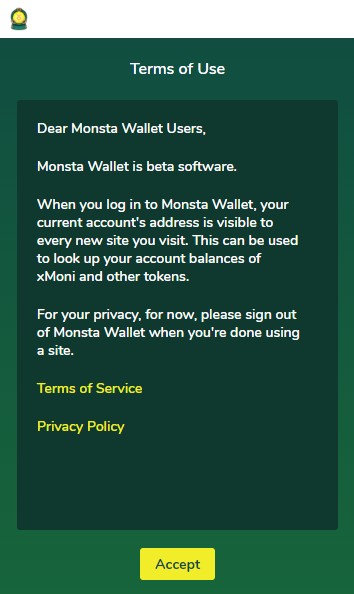 Step 2
Click 'Import using seed phrase' to proceed to import your previously created Monsta Wallet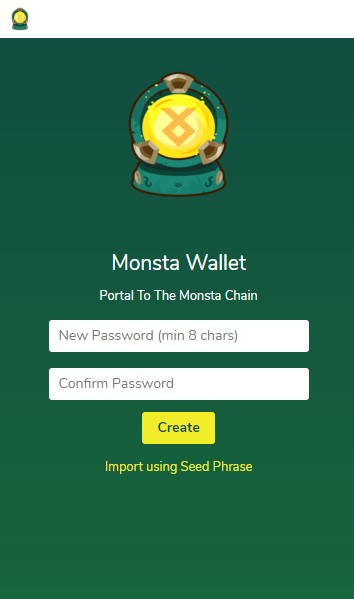 Step 3
Key in your 12 words seed phrase & password and proceed to click 'OK'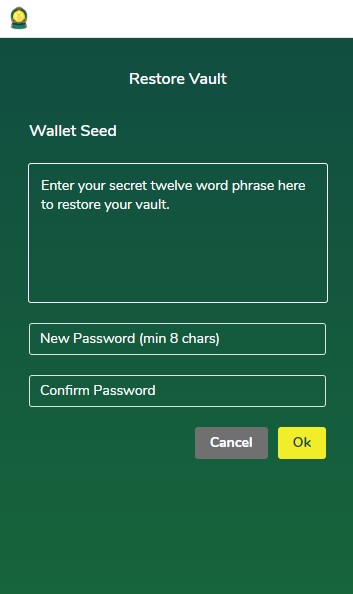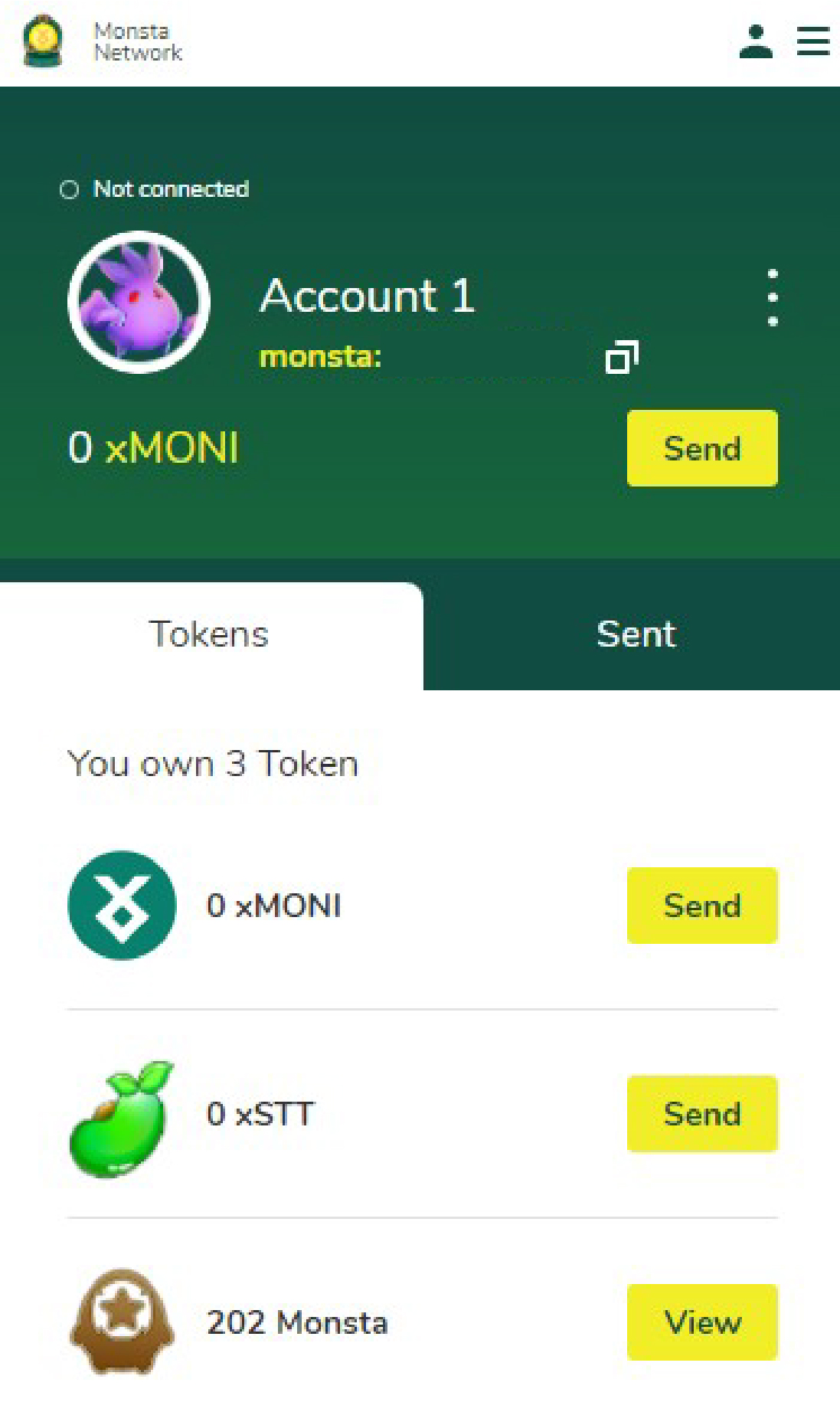 Congratulation! You have successfully imported your Monsta Wallet and ready to use
To create more accounts in your Monsta Wallet, you can refer to below FAQ
https://help.monstainfinite.com/hc/en-us/articles/5016202983321-What-should-I-do-after-importing-my-wallet-and-others-accounts-are-not-visible-