With Monsta Wallet application, you do need 3rd party browser to use Monsta Wallet extension. This application allows you to connect to your Monsta Wallet in Marketplace.
When you click on the browser, and you will be directed to Marketplace (https://marketplace.monstainfinite.com/) automatically. You can connect Monsta Wallet by clicking on 'Connect Wallet'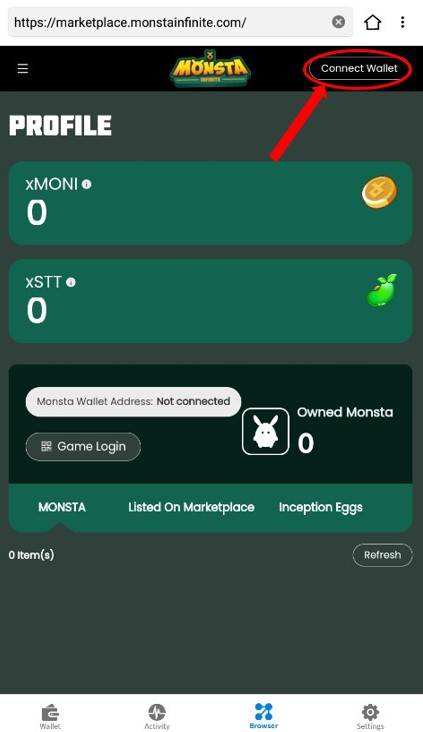 Once you are connected, the button will change to 'Disconnect' and you will see xMONI and xSTT tokens balance as well as Monsta that you purchased.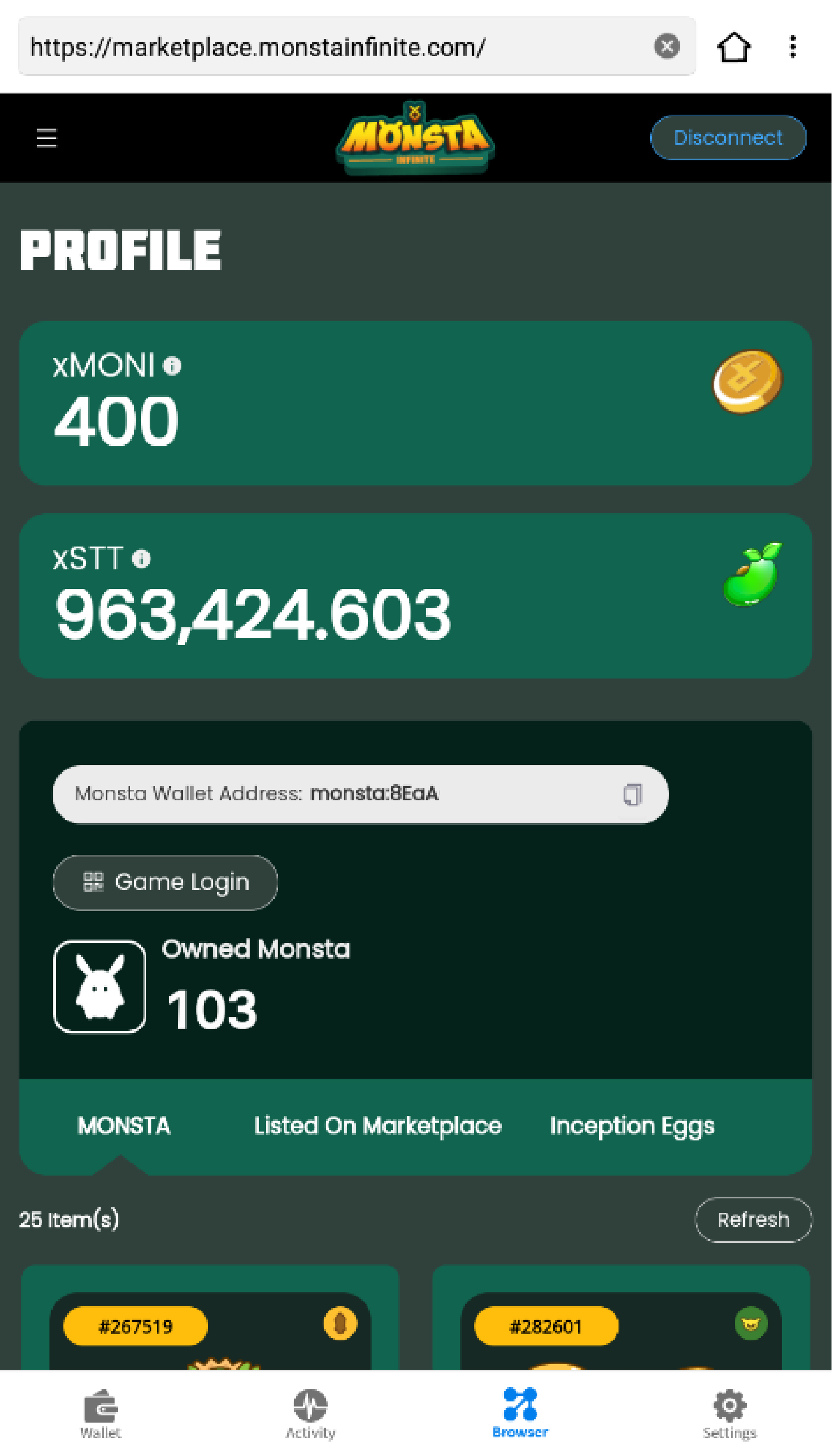 At the top of the page, you will able to view by clicking on the 'hamburger' icon at the top left of the page: Dashboard, Marketplace, Exchange, Profile or Help.